We are SC Johnson
What does it mean to be a part of a 13,000-strong, fifth-generation family Company?
Collaboration, integrity and meaningful work are just the beginning of a career at
SC Johnson.
From day one, you'll get honesty, respect, and the kind of supportive community that propels you toward your potential. We can say this with certainty because we do things differently than any other business – we're family-led and privately-held which means we put people first. From profit-sharing to bonus opportunities to ongoing mentoring, coaching, and training, you will be given the tools to blaze your own trail and the freedom to lead.
Through our long-term success, we are making a positive difference in the world. Whether we're helping protect families from mosquito-borne illnesses, or choosing the best ingredients possible, we only succeed with the talent of the 13,000 committed, collaborative and purpose-driven people.
We value those who see potential everywhere and look for opportunities to exceed expectations. Are you ready to make waves and move mountains to improve the world around you? Explore our past, present and plans for the future, to see where a career at SC Johnson can take you.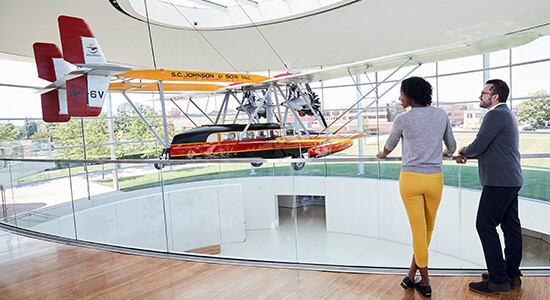 History
Since 1886, SC Johnson has grown from a small parquet flooring company in Racine, Wisconsin, to a thriving global enterprise with products on shelves around the world.
Our story is one of adventure, innovation and the power of family. Over 130 years ago, our founder and namesake, Samuel Curtis Johnson, was met with a challenge and answered with an ingenious solution. It's his perseverance and commitment that remain the foundation for SC Johnson.
Discover how the company has evolved throughout the generations.
First Generation: In 1886, Samuel Curtis Johnson purchases a flooring business and starts his own company in Racine, Wisconsin. When customers need help caring for their new floors, Samuel rolls up his sleeves and starts mixing up batches of floor wax in his bathtub. Johnson's Prepared Paste Wax is born and will go on to become a household name.
Second Generation: In 1906, Herbert F. Johnson Sr., son of Samuel Curtis Johnson, becomes a partner and SC Johnson becomes a family company. In a 1927 speech to SCJ people, Herbert articulates the company's underlying philosophy with his now iconic quote, "The goodwill of people is the only enduring thing in any business. It is the sole substance. The rest is shadow."
Third Generation: In 1935, H.F. Johnson, Jr., takes the company's "spirit of adventure" to new heights when he sets off on an expedition by airplane into the jungles of Brazil in search of Carnauba palm, whose wax was the principle ingredient in SCJ products at the time. His "Carnaúba Expedition" is daring enough to be reported by Time magazine. It is 15,000 miles over seas, deserts and jungles. And it is a huge success. H.F. ultimately establishes a plantation to supply the company's needed wax.
Fourth Generation: In 1954, Samuel C. Johnson joins the company and in just a few months comes up with a new product – a Johnson's aerosol insecticide. This product, the first without wax, expands the company into new markets and allows SC Johnson to prosper in an increasingly competitive world. Over the next 45 years, the company grows from a $150 million wax business into a $6 billion family of companies. Sam propels SC Johnson into more than 65 countries – selling products in more than 100 – on six continents. He introduces powerhouse brands including Glade® air fresheners, Raid® insecticides, , Pledge® furniture products and OFF!® repellents.
Fifth Generation: Fisk Johnson, current Chairman and CEO, has a story that's still unfolding but has already made a strong impact. Being the fifth generation to lead a family company comes with a lot of responsibility. It also comes with a great legacy to guide you. In his time as CEO, Fisk has advanced the company's environmental and sustainability mission.
Our Philosophy
SC Johnson has been guided by certain basic principles since its founding in 1886. We believe that the fundamental vitality and strength of our worldwide company lies in SCJ people, and to ensure their success we commit ourselves to the principles outlined in our "This We Believe" mission statement.
"This We Believe" is part of the DNA of the people of SC Johnson. It's the essence of who we are and how we work with others. We've outlined our values in relation to the five groups of stakeholders to whom we are responsible and whose trust we have to earn:
Employees
We believe that the fundamental vitality and strength of our worldwide company lies in our people.
Consumers and Users
We believe in earning the enduring goodwill of consumers and users of our products and services.
General Public
We believe in being a responsible leader within the free market economy.
Neighbors and Hosts
We believe in contributing to the well-being of the countries and communities where we conduct business.
World Community
We believe in improving international understanding.
The sincerity of our beliefs encourages us to act with integrity at all times, to respect the dignity of each person as an individual human being, to assume moral and social responsibilities early as a matter of conscience, to make an extra effort to use our skills and resources where they are most needed, and to strive for excellence in everything we do.
We safeguard these beliefs by remaining privately held. We reinforce them by making profits through growth and development – profits that allow us to do more for all the people on whom we depend.
Our Iconic, Global Brands
Autan ®
Baygon ®
Duck ®
Glade ®
Kiwi ®
Muscle ®
Off ®
Pledge ®
Raid ®
Scrubbing Bubbles ®
Windex ®
Ziploc ®
You will find SC Johnson's iconic global brands in homes, schools, businesses and beyond. Our more than 130-year history has given us an unparalleled level of consumer insight to grow leading brands that win the hearts and minds of consumers.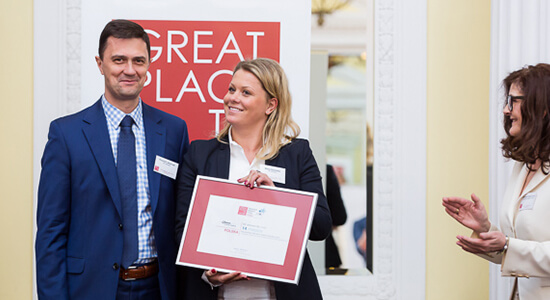 Awards and Recognition
SC Johnson has been committed to SCJ people since 1886. The positive difference we continue to make in the world – both near and far – has earned us many accolades. We are proud of each and every one, and will continue to strive for better, never resting on our laurels.
See awards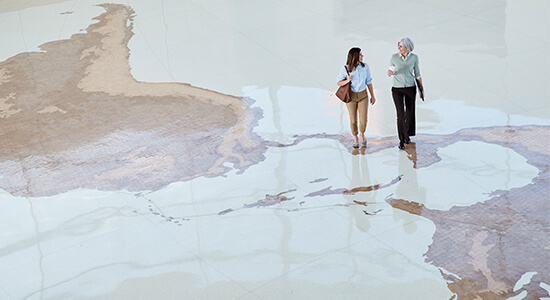 Locations
We're at home in your neighborhood. We've grown into a 13,000-strong global company with operations in more than 70 countries. From our architecturally renowned global headquarters in Racine, Wisconsin to campuses in Asia and Latin America, a career at SC Johnson can take you around the world and broaden your horizons.
Learn More
The goodwill of people is the only enduring thing in any

business.
Herbert F. Johnson Sr.
2nd generation SC Johnson leader