Inclusion and Diversity at SC Johnson
At SC Johnson, inclusion and diversity efforts aren't just boxes to check or a way to get positive publicity. We don't just go through the motions. Rather, we focus on inclusion and diversity with energy and sincerity because it's the right thing to do, it's who we are and it's true to our core values and heritage.
We make inclusion and diversity a priority today and for the future through a variety of programs and initiatives around the world.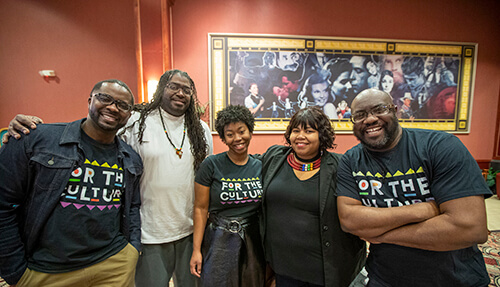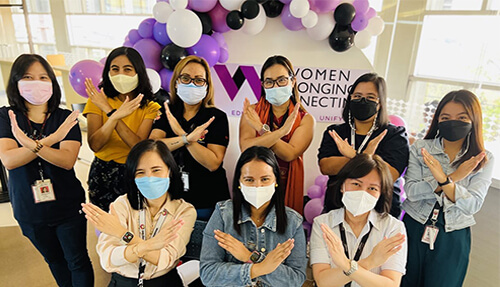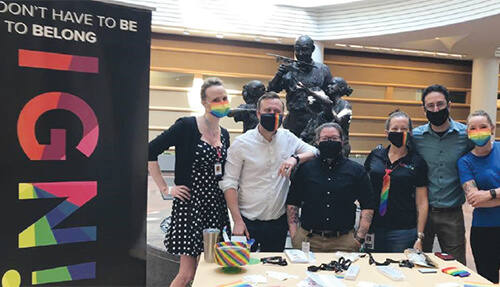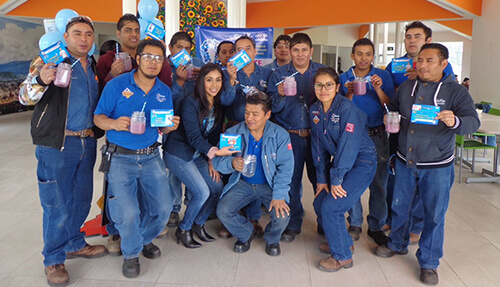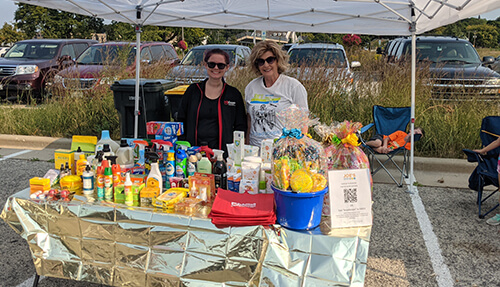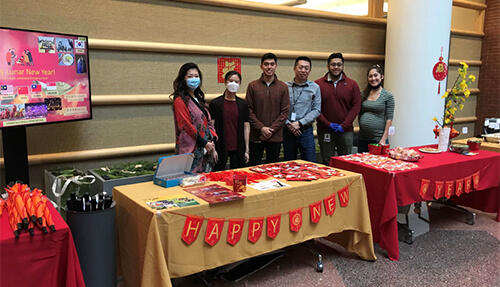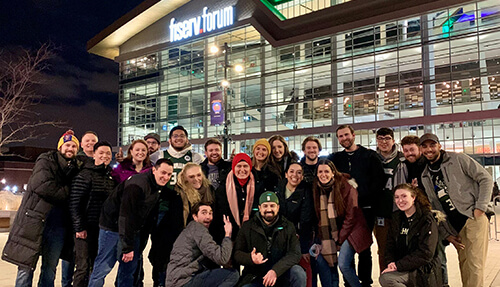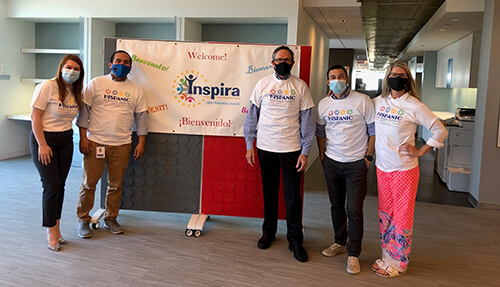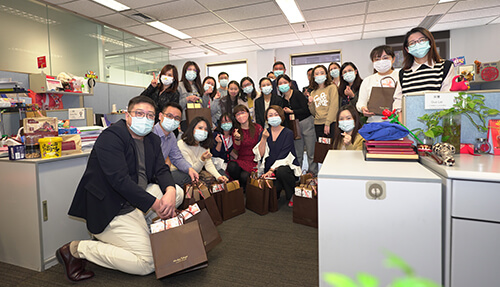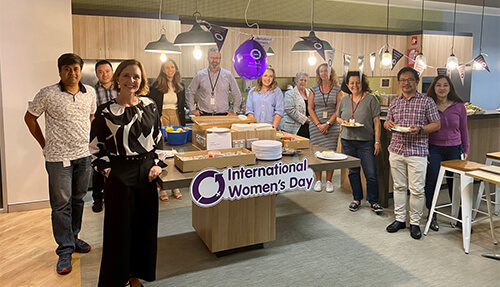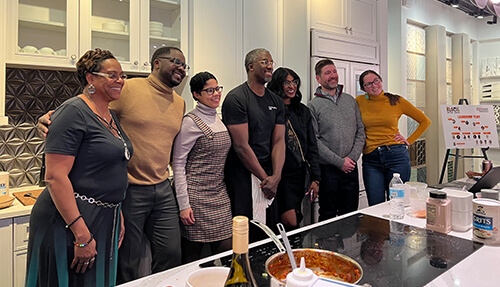 Company Initiatives and Strategies
As a global company with 13,000 employees, we know that work for an inclusive and diverse workplace is never done. We know that the stronger our people are in their understanding, the better impact they have on our communities and purpose of being at work for a better world.
We're committed to ongoing efforts that help us attract, hire, and retain diverse talent who want to build a positive, inclusive environment. While our initiatives to support learning and drive I&D throughout our company's work are ever evolving, you can read more about a few of our ongoing efforts below.
Global Inclusion and Diversity Council

In addition to the Employee Resource Groups driven by our team members, we also have a Global Inclusion and Diversity Council with executive-level members across the company. The Council is responsible for developing a comprehensive, integrated, global inclusion and diversity strategy.

Educational Efforts

We believe that continuous learning is critical to supporting inclusion and diversity within our organization. We provide leaders and employees with training materials and educational events on topics such as unconscious bias, micromessaging, inclusive recruiting strategies and more.

Community Involvement

Our community efforts focus on building a more sustainable world, a healthier world and a world with more opportunity for all through partnerships, volunteer efforts and/or donations which help people gain access to education or support that enables them to achieve greater potential. Since 1937, we've annually given 5 percent of all pretax profits to charity. Recent organizations we've supported include Plastic Bank, the United Negro College Fund, Save the Children, Dibujando un Manana, Teach for All, Earthwatch and more.

Learn more

Organizational Partnerships

We partner with external organizations to advance our commitments to inclusion and diversity efforts through expanding learning and networking opportunities for our team members. Recent examples of partnerships include NextUp (formerly Network of Executive Women), Seramount, Leading Executives Advancing Diversity, Out and Equal, the Hispanic Alliance for Career Enhancement and more.
How SC Johnson defines inclusion, diversity and equity:
Inclusion
Each of us takes accountability in creating a culture that values, respects and appreciates differences because it is who we are and what we stand for.
Diversity
We value the collective richness of the differences people bring to the organization, including style, personality, race, ethnicity, culture, religion, gender, gender identity, sexual orientation, age, and disability – that enables all to bring their full contributions to the organization.
Equity
We support all employees by providing fair, objective, and consistent practices that provide tools and resources to increase access to a successful career and experience within SCJ.
EMPLOYEE RESOURCE GROUPS AT SC JOHNSON
We're proud that our employees are dedicated to inclusion and diversity and work hard to create initiatives through Employee Resource Groups (ERGs). Our ERGs provide opportunities for people at all levels in the company to connect, network, educate others about culture and experiences, and create opportunities for all SCJ people to grow together. And these initiatives aren't new at SCJ. Some of our employee-led groups have been around for nearly 30 years.
ABILITIES FIRST

Est. 1995 | Chapters in United States and Brazil

Abilities First works to bring understanding and awareness to the full potential and abilities of those with physical, cognitive and medical challenges including mental illness.

ALLIANCE OF BLACK PROFESSIONALS

Est. 1992 | Chapter in United States

The Alliance of Black Professionals (ABP) promotes an environment where Black culture is seen and celebrated, Black voices are represented and supported, Black talent is developed and given opportunities, and community relationships are built.

Fusion | Asian Professionals

Est. 2012 | Chapter in United States

The Fusion group empowers members to be successful by leveraging effective networking strategies and representing diverse Asian heritages to share and build bridges across cultures.

MILITARY VETERANS

Est. 2019 | Chapter in United States

The Military Veterans group grows and fosters the unique brotherhood and sisterhood founded in the military with its members and develops camaraderie with civilian counterparts within the SCJ organization.

NETWORK OF YOUNG PROFESSIONALS

Est. 2017 | Chapter in United States

The Network of Young Professionals develops associates at SCJ into leaders by providing a diverse array of personal and professional development opportunities that connect them to a network of supportive colleagues.

IGN!TE | LGBTQ+ Professionals and Allies

Est. 1997 | Chapters in United States, Mexico, Costa Rica, Brazil & Philippines

IGN!TE cultivates an equitable, inclusive environment for all who identify as LGBTQ+ through empowerment, education and advocacy.

Inspira | Latin Professionals

Est. 1994 | Chapter in United States

INSPIRA, our Latin Employee Resource Group, connects and inspires members to thrive in their careers and lives through resources and development opportunities.

Women Belonging & Connecting

Est. 1991 | Chapters in Canada, United States, Mexico, Brazil, Argentina, United Kingdom, China, Philippines, Malaysia & Australia

Women Belonging & Connecting, our largest Employee Resource Group, inspires and empowers women and their allies to make SCJ the best place for women to work.
Inclusion and Diversity Awards