Lifestyle Brands (aka, the LSB) is a house of like-minded brands under the SC Johnson umbrella, including Method®, Mrs. Meyer's Clean Day®, babyganics® and Ecover®. Headquartered in San Francisco with additional operations in Chicago and across Europe, the LSB is home to 650 employees. Together, we act as a force for bold, transformational growth with a focus on delivering positive impact for people and planet. If you're into pioneering the future and doing good while doing business, join us.
The LSB is part of SC Johnson, a family-owned company and leading manufacturer of household cleaning, home storage, air care, pest control, shoe care and professional products. Founded in 1886 and headquartered in Wisconsin, U.S.A., SC Johnson is at work for a better world.
Our Brands
We're on a mission to put positive change in the hands of every human, with bold, beautiful, future-friendly cleaning.

Laundry, dish and cleaning products made to shake up the status quo and start a clean world revolution.

A delightful collection of household and personal care products that smell like a garden and clean like the dickens.

Parenting is messy business. babyganics is here to help, with sunscreen, suds, home supplies and, most important, support.
Careers
at the LSB
We combine the strengths of our people and challenger brands for faster, greater growth. We pioneer products and practices that inspire daily acts of good and create the better world we believe in.
Learn more about the types of teams you can be part of at the LSB:
Design Studio
The Design Studio at the LSB is a center of creative, strategic and executional excellence. Our Designers, Writers, Creative Ops specialists and Production Artists create and champion work that connects with our consumers on a human-to-human level. From package design to branded content, brand voice to visual expression and everything in between, we believe in the power of creativity as a competitive advantage to build our business and our brands.
Our team is part of the Marketing (aka Brand Experience) team and collaborates regularly with E-Commerce, Research, Development & Engineering (aka Product Experience) and many more functions. We also support internal communications with just as much passion as external. After all, brand love starts at home. So, if you're dedicated to dashing design, if you're a crack communicator, if you're a people person and a planet person, if you're into doing business and doing good, come do great work with us.
Finance
Our Finance team members are passionate, talented financial experts that partner with the business to achieve our ambitious goals, all while doing good in the world around us. We're financial stewards who love to have fun as much as we love to play with numbers. We uncover insights that others haven't seen yet, solve problems large and small and advance our proficiencies and processes.
If you love being a partner in helping the business grow, are naturally curious and like working in a fun, friendly atmosphere (ping pong and tiki bar visits encouraged, but not mandatory), come join us.
Commercial Brand Development Team
Want to pave the wave for a more sustainable future? Our Commercial Brand Development (CBD) team defines the North American growth strategies across our trio of amazing brands: Method®, Mrs. Meyers® and babyganics®. We are master collaborators within our innovative organization.
The CBD team loves digging into the details to discover new ways to win over consumers in our market. Perhaps it's a new product innovation or a local partnership. Maybe it's an activation against a category-bending new idea. Whatever it is, we already know it's going to be awesome because this team is creative, curious, strategic and hey, did we mention, a downright hoot to work with. Key cross-functional departments we work with include Marketing (aka Brand Experience), Research & Development (aka Product Experience), Creative, Omni Development, Sales and more. If you're into doing good and like having fun along the way, this gig could be great for you.
Human resources
aka People + Environment
Our Human Resources team (aka People and Environment or P+E) are an enthusiastic, passionate and friendly bunch, providing support and partnership to all of our team members. We work hard to deliver our P+E strategy, which is intrinsically linked to our Lifestyle Brands business strategy through our greatest assets: our people! As experts in our work, we partner with the business to develop and execute on HR strategies in support of the business goals – and we proactively cover all parts of the employee lifecycle through programs and processes such as Recruiting, Onboarding, Learning and Development, Performance Management, Benefits and Rewards, Diversity and Inclusion initiatives and more. We shape and maintain the environment that our people work in, ensuring everything in the office is running like clockwork so that our people are set up to do the best they can. We also act as the champions and guardians of our company values, ensuring these are woven throughout the employee experience.
Marketing
aka Brand Experience
The Marketing (aka Brand Experience) team is filled with strategic brand leaders passionate about building "human brands" — brands that champion the causes humans believe in. From our brand managers to our consumer insights specialists, our media planning and performance experts to our social and public relations leads and beyond, we are marketers who unleash the power of our brands to connect with people and make a difference in this world.
Our team creates the brand vision and strategy, and executes marketing plans for each of our brands: Method®, Mrs. Meyers Clean Day®, babyganics®, and Ecover®. We collaborate regularly with external agencies as well as our internal Design Studio, General Management and Sales teams.
If you enjoy getting into the hearts and minds of consumers, appreciate the power of data as much as the power of creative, and are passionate about brands driving positive change in the world, the Brand Experience team could be a great fit for you.
Operations and Supply Chain
Our Operations and Supply Chain teams are passionate about supporting and providing happy and healthy homes by making and delivering products that are safe for consumers and their families. We use innovative manufacturing strategies and are committed to producing responsible products you can be proud of. We're consistently working on sustainability initiatives, such as our goal of producing zero waste through our operations.
A key point of difference at SC Johnson Lifestyle Brands is that while other companies may require new employees to "watch and learn" for extended periods, we assign real responsibilities right away. If you're looking for a company where your contributions are recognized and teamwork plays a crucial role, then the Operations and Supply Chain teams are the place for you.
Research Development & Engineering
aka Product Experience
The Research, Development & Engineering (aka Product Experience) team is the beating heart of the business unit working with cross-functional partners to bring an abundance of creative and innovative ideas to life with technical rigor. The team is comprised of formulators, fragrance experts and packaging engineers with rich backgrounds in FMCG, a passion for doing good and making great products. The team uniquely works across a variety of product categories including personal care, air care, home cleaning, sun care, diapers, laundry care, oral care and deodorants. A focus area for all the brands, from their beginnings, is sustainability – and the team works hard every day to maintain our leadership in this highly competitive and important space.
We are constantly curious about ways to better our products and ourselves. We put people first and live our value of "handle with care."
Sales
Our Sales team creates unique strategies to bring our products and brand experience to life in an omnichannel environment. We break through the clutter and get creative! We lead a path to purchase strategy for brick and mortar, e-commerce and distributor customers by developing assortment, pricing and promotional strategies that best meet the needs of our consumers. We have developed a Center of Excellence to elevate relationships and educate our retailers and consumers on why better-for-you products are integral to health for people and planet.
Our Sales team members are relationship builders, creative problem solvers, skilled in finance and analytical in nature. Key cross-functional departments that we work with include Marketing (aka Brand Experience), Demand Planning, Customer Fulfillment and more.
Search Open Jobs
For additional career opportunities with SC Johnson, please visit jobs.scjohnson.com
San Francisco

California

The San Francisco office is the Global and North America Headquarters of the LSB, and home to team members across career areas. The facility includes office space as well as a research and development lab for our Product Experience team.

The office is centrally located in the SOMA district of San Francisco, with public transportation and bars, restaurants, museums and shopping within walking distance. The office is open and bright with three floors of options of spaces to work and meet in small and large groups. We also have a large lunchroom stocked with breakfast, beverages and snacks; a bike storage area; showers; and a game room with a pool table and ping-pong table.

Chicago

Illinois

Our South Side Soapbox (SSSB) factory in the Pullman Park district in the south side of Chicago houses our manufacturing and bottling operations and serves as a distribution center for both Method® and Ecover®. Team members who bring our products to life, from crafting our bubble formulas all the way through to the process of sending our suds out the door, call this facility home. Learn more about one team member's journey at the SSSB here.

The Pullman Park district was chosen for our factory site because of its rich history as one of America's first, model industrial towns. We built our plant close to existing public transportation options, so most team members can get here by bus or train.

Our facility is the industry's first LEED-Platinum certified plant, setting new standards for manufacturing of soap. Our 230-foot wind turbine generates enough electricity to supply half of the building's annual electrical consumption. Urban agriculture company Gotham Greens maintains 75,000 square feet of our roof as a commercial-scale greenhouse, producing about 500 tons of fresh, premium quality, pesticide-free produce annually for the local community and surrounding retail and restaurant markets.

Plus, a 1,520-square-foot rooftop canopy (that means green plants growing on the actual roof, not in the greenhouse) helps us decrease energy use, improve urban air quality and reduce stormwater runoff, resulting in less stress on public sewer systems. Three 35x35 ft. solar tracking trees are permanently parked in our plant's parking lot.

Frimley

United Kingdom

Our SC Johnson Lifestyle Brands United Kingdom team is located at our office in Frimley, Surrey. A three-stage renovation project of the site is underway focused on improving and expanding office space as well as continued enhancements to sustainability initiatives.

Frimley is a small and quintessential town known to be safe and family-friendly with good schools, a village feel and many parks; nature reserves and restaurants can be found in and around the local area. It is in the county of Surrey, next to the border with Hampshire and is about 30 miles south-west of Central London. The office in Frimley is situated in a privately owned office with 66 acres of land and a variety of outdoor amenities such as tennis courts, a football field and a trim trail.

Perks and amenities at the Frimley office include free on-site parking, a subsidized staff shop selling iconic SCJ products, a shuttle service from local stations to site, a chill-out room with pool table, a modern and relaxing wellness room, outdoor tennis courts and football pitch, a subsidized canteen, communal eating areas and on-site refurbished gym and workout studio.

Hamburg

Germany

The House of Clean, aka our Hamburg office, is a smaller office location, home to around 15 team members. This team supports the commercial side of our business in the DACH region of Austria, Germany and Switzerland.

Our location in Hamburg is in the heart of the city, easily reachable by train, bus, bikes and scooters. We are located directly across from a cultural exchange quarter, the Gängeviertel, full of inspiring colors and wall murals and often hosting shows, cultural and artistic events. It is easy to escape into the winding café-filled neighborhoods nearby. A short walk away is the lovely Planten und Blomen, a large city park.

Our open workplace is filled with plants, natural lighting, plenty of work and collaboration spaces. When you're ready for a break, grab a snack from our kitchen stockpile, play some ping-pong or just enjoy some quiet time on the sofa.

Malle and Brecht

Belgium

Our Soap Central Station factory and offices in Malle are home to our Manufacturing operations and Product Experience team members with a Research and Development lab for Ecover® and Method®. We have about 115 team members who make beautiful bubbles together. In nearby Brecht, we have team members supporting the commercial side of the business.

Malle is a small, family-friendly town with good schools, many parks, and nice restaurants and shops can be found in and around the local area. It a 15- to 20-minute drive from the city of Antwerp.

Near the factory you have 'Domein de Renesse' with a castle and lots of nature, ideal for a walking meeting or just a nice walk or run during breaks.

Our factory was built in 1992 as the first ecological factory in the world. It has a green rooftop of 6000m2, with beautiful wooden beam structures and solar panels.

We are close to public transportation, provide onsite parking with electric charging units, and offer ample bike storage space since a lot of people come to work by bike.

We also have about 30 team members who support the business from nearby Brecht, about a 10-minute drive from our location in Malle and approximately 30 minutes from the city of Antwerp . This is a smaller office location and the team members here support the commercial side of our business in Belgium, the Netherlands and France.
Inclusion And Diversity
At the LSB, we see inclusion as being one of our superpowers and central to our mission. We create an environment where we value everyone for everything they bring. We love difference, it's what makes us stand out and it's something for which we will stand up. We believe that being a team of diverse people with different ideas, views and cultures will help us and our business thrive. We are committed to ensuring everyone who works at the LSB feels that they have a real sense of belonging - where they can show up as who they are and do their best possible work.
We live our commitment to inclusion and diversity through educational events, celebrations and cultural conversations all year long. In addition to efforts within the LSB, we're able to leverage the strengths of SC Johnson's global inclusion and diversity initiatives, including opportunities to join Employee Resource Groups supporting women, individuals with disabilities, veterans, LGBTQ+ employees and more.
Our Interview Process
After a preliminary chat with a recruiter on our team, here are some of the next steps you can expect during the hiring process at the LSB.
First Up

(hiring manager chat)

We'll start with a phone interview, where you can tell us about your relevant experience and superstar skills. This is a chance for you to learn about us, too. Think of it as a first step to calculating our chemistry with one another.

Next Steps

(meet the team)

During this stage, we'll open up the conversation to other LSB-ers. You'll meet with a few cross-functional team members and really dive into your relevant experience, shining successes, important career learnings and unique qualities. This is a chance for us to get to know each other better.

Final Stage

(aka homework)

Please note, this step may not be required for certain roles at the LSB.
Now's the time to stand out from the crowd. If you've made it this far, we really like you! Homework is a pre-prepared task, split into sections that cover different skills and strengths. You'll present your approach to the scenarios as if you were already part of the team. The best part? You can make it all your own. Be true and be you.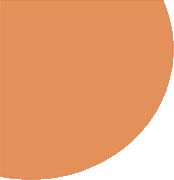 Our Values
pioneer with purpose
We are fearless trailblazers who believe in a better world and take bold action to create it.
constantly curious
WE KEEP OUR EYES, OUR EARS AND OUR MINDS WIDE OPEN, BECAUSE THE ONLY THING WE KNOW FOR SURE IS: THERE'S ALWAYS MORE TO LEARN.
be true
WE HONESTLY LOVE HONESTY. WE PROMISE – AND EXPECT – RADICAL TRANSPARENCY, AUTHENTICITY AND A CULTURE OF INCLUSION.
handle with care
WE CARE ABOUT EACH OTHER, ABOUT OUR WORK, ABOUT PEOPLE + PLANET, AND ABOUT EACH OTHER – SEE, WE CARE SO MUCH WE SAID IT TWICE.
think like a founder
AS WE GROW, EVOLVE AND SHAPE THE FUTURE, WE KEEP IN MIND WHAT MADE US SO SPECIAL FROM THE START.
Benefits and Opportunities
Our comprehensive benefits packages vary by location, but all are competitive within each region. Full details on benefits are shared during our recruitment process. Across all career areas and roles, you'll be joining a culture of support for employee wellness, a commitment to caring for communities, as well as strong recognition, learning and development programs.
Protect Yourself From Fraud

Please be aware of fraudulent job postings or suspicious emails that request your personal, confidential information or payment as part of the recruitment process. At SC Johnson Lifestyle Brands, we take your privacy seriously and are committed to protecting it.

We will only collect personal information through secure applications/platforms or via an SC Johnson Lifestyle Brands employee with an email address ending in @scj.com who has been trained to handle confidential information. we will never request payment at any point in the recruitment process.

If you believe you've encountered a fraudulent job posting for a career at SC Johnson Lifestyle Brands, please notify us.